---
Are you tired of lengthy, painful hair removal/shaving only to leave you with razor burn and irritation?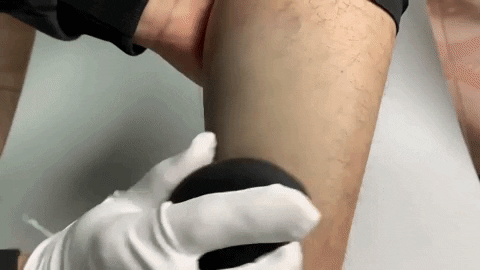 Reusable: It saves you money, protects our environment and lets you enjoy your
smooth skin without stubble. Your Rub Remove™ hair eraser remains reusable for up to 5 years.

No More Pain: Thousands of women said goodbye to painful waxing and shaving. You can now easily remove unwanted body hair, and at the same time exfoliate your skin of dead skin cells!

Less Irritation: All natural materials with no chemicals. Great alternative if allergic to chemicals from foams and creams.

Unique design: With the latest nano glass technology, dead skin cells and your hair are gently removed layer by layer at the same time!
Click on "ADD TO CART" NOW While it's still in stock!  Offer available while supplies last.
Package includes:
1 x Hair Eraser
Customer support:
If you have any inquiries either before or after purchase, reach out to us at support@traditionmodern.com.  We are happy to assist you at any time!

All orders have a 30-day money back guarantee
Best Decision This Year!
I have seen this a few times and really wasn't sold on it. I don't have particularly sensitive skin, but I had getting razor burn. Let me tell you, I LOVE THIS! Has made my life so much easier and my skin is sooo smooth. It also exfoliates my skin at the same time. Thank you!
I have shaving and always get irritation. This is such a great alternative and haven't used the razor since!
Very good!! Delivers what it promises! Recommend!!
It's going great surprised me! It's very good.