---
Keep Your Cat Entertained, While Keeping Their Teeth Clean and Healthy!
Do you want your cat to have the best dental hygiene? If your cat suffers from dental problems like plaque and tartar, then it is time to choose an effective product!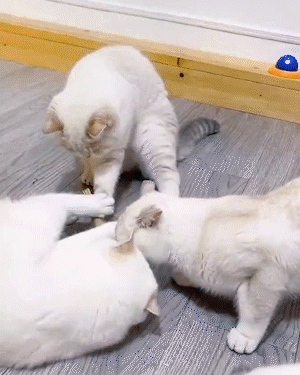 Feature
1.
Toys They Will Love - Natural and raw indoor interactive cat toys are of high quality, made from natural materials, safe for cats to play with, and effective at clearing plaque and tartar from their teeth and improving oral hygiene.
2.
Promotes Dental Health- Feline Sticks™ are great for cats to use to remove dental plaque and tartar, clean foul breath, and prevent gum disease. They can also help clean your cat's teeth and help keep them healthy.
3.
Taste They Will Love - Lafita toys and flowers in catnip are materials that attract cats to play and make them feel calm and relaxed. Hemp rope fixing makes the toy more resistant to scratches. 
4.
Keep Your Cat Entertained- Stop their boredom, promote good health, and keep their breath fresh all in one toy.
Click on "ADD TO CART" NOW While it's still in stock! Offer available while supplies last.



Package includes:


3 x Feline Sticks
Customer support:


If you have any inquiries either before or after purchase, reach out to us at support@traditionmodern.com. We are happy to assist you at any time!
All orders have a 30-day money back guarantee.
My cats have loved it, they super happy and I even more, thank you☺️
Feline Sticks™ - Cat Toys
too cute my cat loves it 😁