---
 A lot

 of messy power cords at home?
Do you have a lot of kitchen appliances and cables? Are these cords all over the place? Do you need some help organizing those pesky power adapters? These Cord Organizer Clips are just the answer.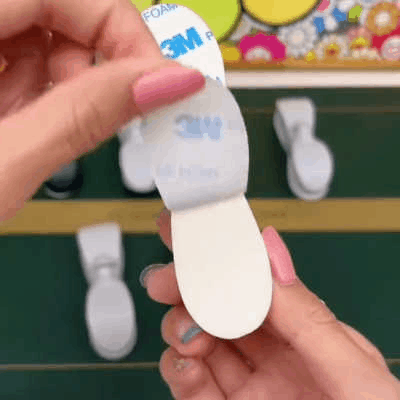 Feature 
1.
Universal Compatibility - All types of kitchen appliances, including a mixer, coffee maker, blender, air fryer, toaster, pressure cooker, and juicer, can be utilized with the cord organizer clips.
2.
No Kinked Cords Or Mess - Don't worry about the messy power cables of the tiny appliances when you use them in the kitchen; Cord Organizer Clips will help you keep your kitchen utensils organized.
3.
Incredibly Easy -  it is simple to install the gadget cord holder. Please wash the fixed position with clean water, let it dry completely, and then attach the cord wraps. Please wait 48 hours before utilizing the cable organizer after installation.
Click on "ADD TO CART" NOW While it's still in stock! Offer available while supplies last.



Package includes:

1 Cord Organizer Clips
Customer support:


If you have any inquiries either before or after purchase, reach out to us at support@traditionmodern.com. We are happy to assist you at any time!
All orders have a 30-day money-back guarantee.
Thank you to the seller the goods is fully in line
Material a little too flexible, on the electro household cables the clips twist. Otherwise quite practical
Very good, that's the second I ask
Product according to specifications. I recommend it
Asked to send all orders in one package. But the seller did not want to comply with the request.
Delivered within the declared time limit. In appearance, crepe fasteners. We're going to be leaking.
Cool stuff. Comfortable and necessary. Only I thought they were firm, and they turned out to be bent
Great product and fast delivery