---
REMAIN FREE OF SPACE AND STORAGE ON YOUR LAPTOP OR MOBILE!
Is the storage on your phone also constantly full? And are you tired of deleting photographs to make room for an app you can't install? With this convenient USB stick, you can prevent running out of memory on PCs, laptops, tablets, and devices running iOS and Android.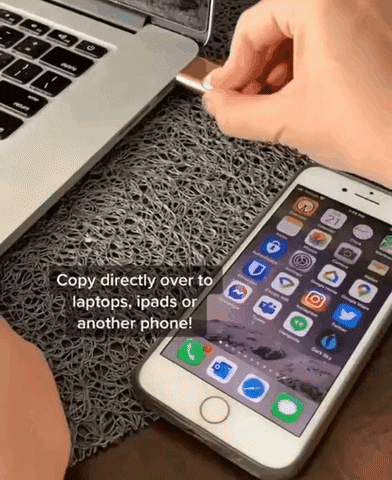 Feature
1.
 INSTANTLY STORE PHOTOS & FILES SECURELY - Transfer your photos instantly and save them safely!
2. 
FOR ALL DEVICES USE-FlashDrive can be used with any device, including computers, iPads, iPhones, Macbooks, and laptops.
3.
SAFE STORAGE IN THE APP -Copy your files via our proprietary app and they appear on the drive - giving you a completely secure backup of all important moments.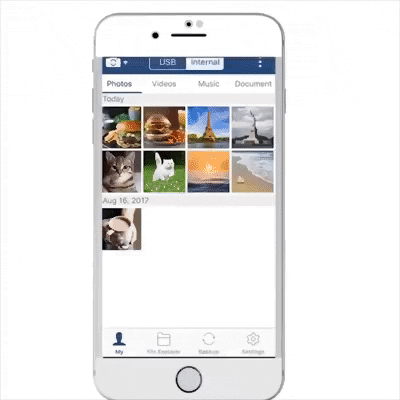 Click on "ADD TO CART" NOW While it's still in stock! Offer available while supplies last.



Package includes:
1  Flashdrive Storage For
Customer support:
If you have any inquiries either before or after purchase, reach out to us at support@traditionmodern.com. We are happy to assist you at any time!

All orders have a 30-day money-back guarantee.
Very smooth delivery and very correct description.
Thick thank you so much
Perfect! Fast delivery time
Very good for transporting and storing things
Checked, works. You need to install the program, QR code for downloading on the package. When transferring photos and video, the quality does not change.
R/W speeds are within the usb3 standards. Use with an ios device will be subject to the corresponding free app download on the appstore. Then you'll get something that is recognized by your Apple device, but not by you first hand... just another developper piece of code understood by the coder himself.
We're all get used with this...
All in all it works with an iPhone/iPad, but don't be fooled : you'll never transfer music from this drive to your device. You'll be able to read it, which is already not to bad, BUT : you guys must tell me how to listen my music on the usb drive connected to my phone, if I can't transfer it ? Yes, man : the lightning port is occupiez by the drive, so where am I supposed to plug my earphones ? (be polite, don't answer this question ! Lol)
Yes, there's the bluetooth solution... and it works well.
Has arrived foremost good and perfect, also very fast.