---
Get Your Outdoor Cleaning Done in No Time!
Looking for a versatile and durable cleaning tool that can handle all your outdoor cleaning needs? Want to save time and effort on your outdoor cleaning tasks? This product is perfect for you!
Benefits
1. Portability
The cordless design of the spray water gun allows you to move freely without being tethered to an electrical outlet or a water source, making it a highly convenient tool to use for a wide range of outdoor cleaning tasks.
2. High Pressure
The 600W motor of the spray water gun generates high pressure, which allows you to clean stubborn dirt and grime from various surfaces easily. This makes it an ideal tool for cleaning vehicles, patios, sidewalks, and outdoor furniture.
3. Efficient Cleaning
The high pressure generated by the spray water gun makes it highly efficient at cleaning, saving you time and effort compared to using traditional cleaning methods such as scrubbing or wiping.
4. Adjustable Nozzle
The spray water gun comes with an adjustable nozzle that allows you to adjust the water flow and pressure according to the cleaning task at hand. This means you can customize the pressure and flow to suit the cleaning job, making it more effective and efficient.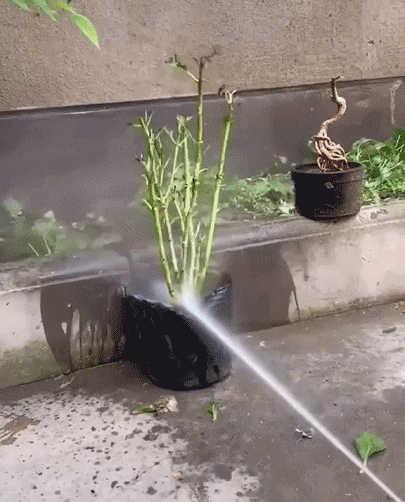 Feature
 Color: Black
 Material: ABS and copper. Voltage: 21V
Motor: pure copper induction motor
Water Pressure: 0.9mpa
 Product Pressure: 22 bar
 Water Flow: 200L/h
 Range: 8-10m Transmission Power: ≤10kw
Water Hose Length: 5m
Click on

"ADD TO CART"

NOW

While it's still in stock!

Offer available while supplies last.Package includes:1 Cordless Portable High-Pressure Spray Water GunCustomer support:
If you have any inquiries either before or after purchase, reach out to us at support@traditionmodern.com. We are happy to assist you at any time!
All orders have a 30-day money-back guarantee.
Nice
Good product, Olson make sure my name is correct for shipping address felix afanador ,thanks