---
Deliver Focused Relief On Your Aches and Pains
Back pain, arthritis, sciatica, fibromyalgia, migraines, sports injuries, muscle & joint pains, and other conditions can be successfully treated with the use of our cutting-edge acupuncture pen that uses an electric pulse instead of needles.
EASY TO USE & PORTABLE: The pen is lightweight and easy to use, making it convenient to carry around. It runs on a single AA battery.

NO NEEDLES, NO PAIN: Since the acupuncture pen is painless to use and contains no needles, you can truly enjoy the experience
IMPROVES YOUR HEALTH: Frequent use of the acupuncture pen will promote healthy blood circulation, firm aging skin and eliminate stress and anxiety as your body begins to heal
LONG LASTING AND DURABLE: The acupuncture pen is made from high quality stainless steel and is highly durable, so it can be used year after year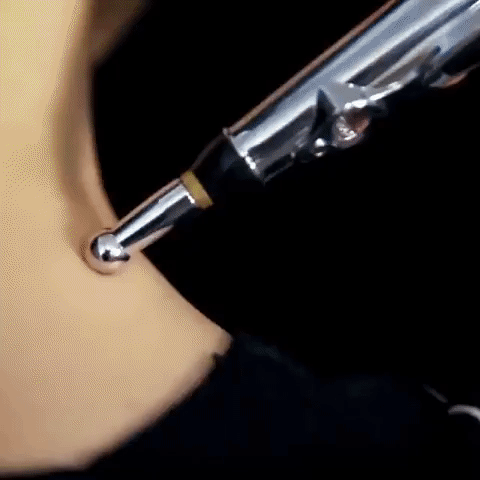 Click on "ADD TO CART"  NOW While it's still in stock!  Offer available while supplies last.

Included:
1 x Acu-Pen™
3 x Interchangeable Massage Heads
Customer support:
If you have any inquiries either before or after purchase, reach out to us at support@traditionmodern.com.  We are happy to assist you at any time!

All orders have a 30-day money back guarantee
Life-changer
I have used this for a few days and now can't imagine my life without it. I suffer from migraines as well as being on my second round of Covid and the body aches are no joke. I have bought every product I can find that I thought might offer me some relief. This has truly helped. I love the different head options you can choose, so that you can target exactly what you need for the pain. This is very easy to use and comes with instructions.
All right, product in condition, quality price highly recommended
Amazing!
I am a big fan of massage guns, but they could never get those very detailed spots I needed. This does the job and I absolutely love it!