---
Transform Your Home's Air Quality with the Anti-Gravity Humidifier™
Are you tired of dry, stuffy air in your home? Are you looking for a humidifier that is easy to clean and stylish? How does the Anti-Gravity Humidifier™ fit the bill?"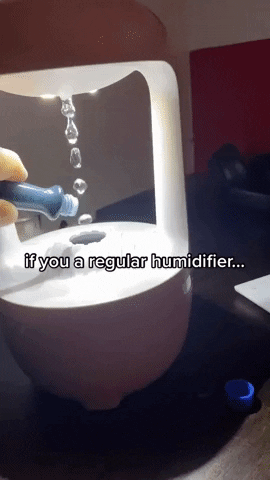 Benefits
Improve air quality and comfort in dry climates: Our anti-gravity humidifier is perfect for use in dry climates where humidity levels are low. The humidifier helps to balance the humidity levels in your home, making the air more comfortable to breathe and reducing symptoms associated with dry air such as dry skin, nasal congestion and scratchy throat.

Unique floating design for easy placement and improved mist distribution: The anti-gravity feature allows the humidifier to float in mid-air, making it easy to place in any room and providing improved mist distribution for optimal coverage.

Relief from allergies and cold symptoms: The humidifier can help alleviate symptoms associated with allergies and colds by adding moisture to the air, which can help to reduce nasal congestion, dry throat and other symptoms.

Low noise operation: The humidifier is designed to operate quietly, making it perfect for use in any room, including bedrooms, during sleep or while watching TV or working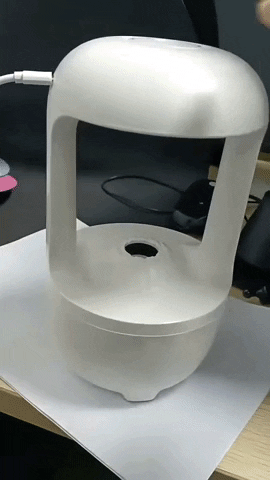 Feature
Installation: Tabletop / Portable
Power (W): 10W
Voltage (V): 5V
Size:  9.02x4.72in
Water tank capacity: 500ml
Use: Household
Click on "ADD TO CART" NOW While it's still in stock! Offer available while supplies last.



Package includes:

1 Anti-Gravity Humidifier



Customer support:


If you have any inquiries either before or after purchase, reach out to us at support@traditionmodern.com. We are happy to assist you at any time!
All orders have a 30-day money back guarantee.
It's great! Thank you very much!