---
Extinguish Candle Flames In Style!
Do you struggle to keep your candles burning evenly and safely? Are you tired of constantly replacing candles due to soot buildup and uneven burning?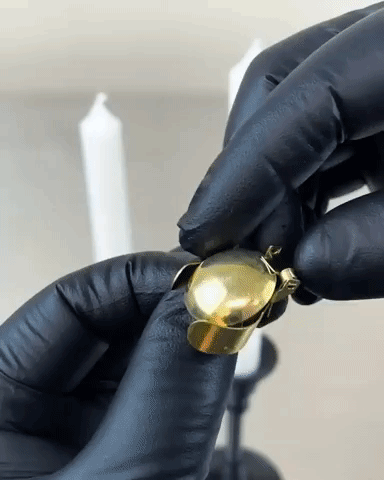 Benefits
Convenience: Antique candle extinguishers allow you to set the desired burn time for your candles, so you never have to worry about forgetting to blow them out.

Safety: By automatically extinguishing candles once they have burned down to a certain level, these extinguishers help prevent fires and promote a safer home environment.

Aesthetics: Antique candle extinguishers add an elegant and charming touch to your home décor, and their vintage design will complement any room's style.

Energy Efficiency: These extinguishers allow you to use your candles more efficiently, as you no longer have to waste wax and prolong the life of your candles.
Feature
Material: Metal
Adjustable: To the Different Size of Candle
** Disclaimer: This candle extinguisher set is a fire safety tool and should be used in conjunction with other fire safety measures. It is not a guarantee to put out every fire and should be used responsibly.**
Click on "ADD TO CART" NOW While it's still in stock! Offer available while supplies last.



Package includes:

4 x Antique Candle Extinguishers (color of your choice)



Customer support:
If you have any inquiries either before or after purchase, reach out to us at support@traditionmodern.com. We are happy to assist you at any time!
All orders have a 30-day money back guarantee.