---
Easy-to-Use Locks Keep Your Baby Out of Harm's Way!!
Are you tired of worrying about your child getting into potentially dangerous items stored in your drawers? Do you want an effective way to prevent your child from accessing sharp or hazardous items in your home? Our Baby Locks™  are a reliable choice.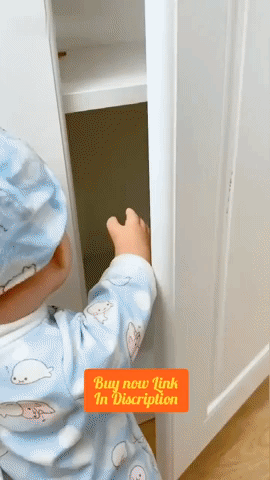 Benefits
1.Child safety 
The main benefit of a baby safety drawer lock is to prevent young children from accessing potentially dangerous items that may be stored in drawers, such as cleaning chemicals, sharp objects, or small objects that could be swallowed.
2.Peace of mind
Having a baby safety drawer lock can give parents peace of mind, knowing that their child is safe and unable to access potentially dangerous items.
3.Easy to use
Most baby safety drawer locks are designed to be easy to use for adults, while still being difficult for children to open. This means that parents can easily access the contents of the drawers when needed, while still keeping their child safe.
4.Affordable
Baby safety drawer locks are generally inexpensive and can be easily purchased at most stores that sell baby products. They are a cost-effective way to ensure the safety of young children in the home.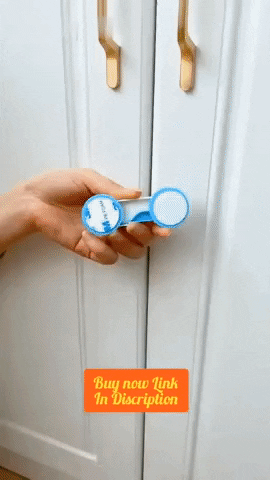 Feature
Item Type: Baby Safety Lock
Material: PP
Color: White,Blue ,pink 
Size: 3.75 X 1.4 inches
Click on "ADD TO CART" NOW While it's still in stock! Offer available while supplies last.



Package includes:

5pcs-10pcs. Baby Locks (color of your choice)



Customer support:


If you have any inquiries either before or after purchase, reach out to us at support@traditionmodern.com. We are happy to assist you at any time!
All orders have a 30-day money back guarantee.
Received quickly, more than to fix it to see if it will last in time, but for the price I think it's very good
They look functional, lack to test
It's just as described in the photo, it's just one and so far the glue has been good, obviously for a small baby is resistant to its strength.
Description such as. I arrive super fast to chile