---
Back Pain No More! 
Do you suffer from constant back pain? Do you want to improve your posture? If you answered yes to any of these questions, we have just what you're looking for.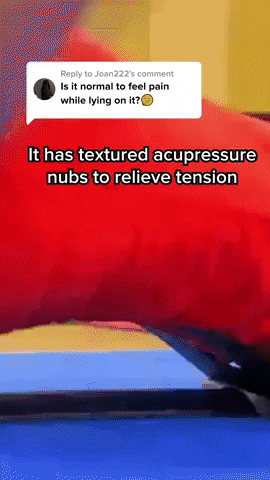 Feature
1.
Back Stretcher- 
No matter your age, there are over
4 heights that are adjustable
. You and your grandmother can use it, then: contains
88 acupuncture points
and
10 massage
points for magnetic therapy.
2.
Comfortable - high-density eva anti-slip cushioning with soft elastic material that is comfortable to lay on or use for however long you need to use.
3.
Multiple Uses - the design of this product was to be used in many different settings: lying down and decompressing before or after a workout, sitting upward on your chair for studying, working, or to work on better posture.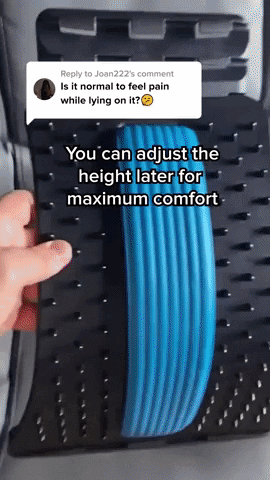 Click on "ADD TO CART" NOW While it's still in stock! Offer available while supplies last.



Package includes:

1 Back Posture and Decompression Trainer
Customer support:


If you have any inquiries either before or after purchase, reach out to us at support@traditionmodern.com. We are happy to assist you at any time!
All orders have a 30-day money-back guarantee.
All as described, the goods are cool and very useful for stretch marks back, the delivery is very fast and for this many thanks to the seller! I recommend it to everyone!
Identical to the description. Thank you!!!
Corresponds to the description. Seems good quality. Seller recommend.
I have lumbar hyperlordosis and I don't get to sleep from the pull because I had a lot of back pain, I started using this without much hope, when I get up and before I sleep and from day one I'm sleeping a lot better because it doesn't hurt so much anymore, I can also take more time sitting, so luxury