---
Revolutionize Your Brush Cleaning with the Ultimate Tool for Artists!
Are you tired of wasting time and struggling to clean your brushes? Do you want to take your art to the next level and achieve professional-quality results with clean and well-maintained brushes?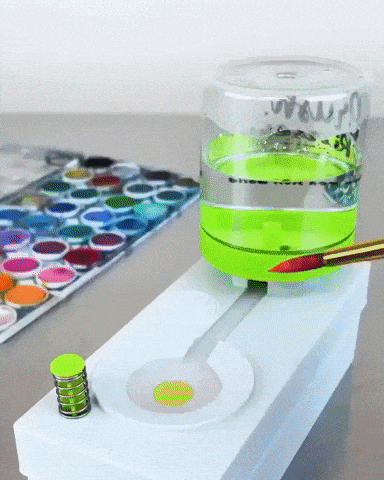 Benefits
1. Time-saving
With the BrushWise, you can clean and rinse your brushes in seconds, which will save you time and allow you to focus on your artwork.
2. Efficient
The BrushWise uses a high-pressure water spray to quickly and effectively remove paint from your brushes, which means you can spend less time cleaning and more time creating.
3. Consistent results
The BrushWise ensures that your brushes are thoroughly cleaned each time, which will help you achieve consistent results in your artwork.
4. Convenient
The BrushWise is compact and easy to use, which makes it a convenient tool for artists who need to clean their brushes quickly between colors or during a painting session.
Feature
Material: PP
Category: cleaning tool
Color: green, pink
Weight: 186g
Size: 15.4*18.4cm
Click on "ADD TO CART" NOW While it's still in stock! Offer available while supplies last.



Package includes:

1 BrushWise



Customer support:



If you have any inquiries either before or after purchase, reach out to us at support@traditionmodern.com. We are happy to assist you at any time!
All orders have a 30-day money-back guarantee.