---
Say goodbye to disposable cups with this environmentally friendly choice!!
Looking for a convenient and portable way to enjoy your drinks on the go? Tired of constantly having to buy disposable cups? Try this folding cup instead!!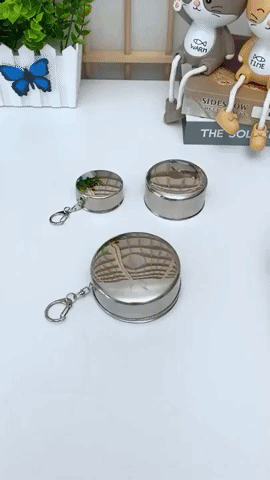 Benefits
1. Convenience
The compact size and foldable design make this cup easy to carry and store, allowing you to enjoy your drink on the go.
2. Durability
Made of high-quality stainless steel, this cup is resistant to rust and corrosion, making it a long-lasting and reliable choice.
3. Health-conscious
The stainless steel material is safe and non-toxic, making it a healthy choice for your daily use.
4. Environmentally friendly
By using a reusable cup, you can reduce your dependence on disposable cups, helping to protect the environment.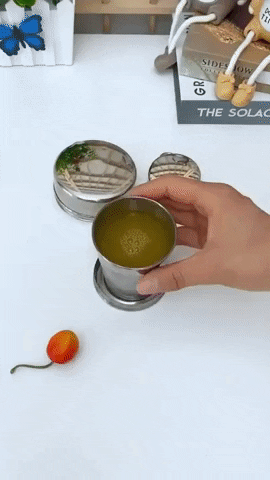 Feature
Material:
Stainless Steel
Click on "ADD TO CART" NOW While it's still in stock! Offer available while supplies last.



Package includes:

1 CollapseCup



Customer support:


If you have any inquiries either before or after purchase, reach out to us at support@traditionmodern.com. We are happy to assist you at any time!
All orders have a 30-day money-back guarantee.
Quality is 4 +, but I think that for any useful
Exactly as detailed, the water does not spill I love it.