---
 Make Complicated Cuts With Ease!
If you like doing things by yourself and want your projects to be world-class, make sure you have the right tools. The Contour Gauge Profile Tool with Lock helps you make sure that your jobs are perfect and without mistakes.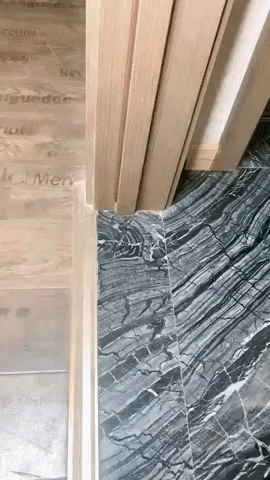 Feature
1.
PRECISE SHAPE DUPLICATION -This contour gauge is designed for lapping pipes, round frames, ducts and many other objects. Perfect for installing tiles, laminates and carpets, checking dimensions and shapes, and more. A useful tool for car body work, carpentry work, and all types of models.
2.
ADJUSTABLE -This contour gauge can be transformed for tightness according to your needs. After using the contour ruler for a although, you can easily adjust the tightness. Once the object is outlined, lock the teeth of the contour gauge in place to get a perfect trace every time.
3.
 PORTABLE AND MADE TO LAST - The contour gauge is made of high quality ABS plastic, high strength, anti-rust and durable.
Click on "ADD TO CART" NOW While it's still in stock! Offer available while supplies last.



Package includes:

1 Contour Gauge 



Customer support:


If you have any inquiries either before or after purchase, reach out to us at support@traditionmodern.com. We are happy to assist you at any time!
All orders have a 30-day money back guarantee.