---
Save Time, Money and Headache By Preventing A Clogged Drain!
Are you worried about losing expensive jewelry down the drain? Or always clogging the drain with excess hair? Wish you had a simple, low cost way to avoid clogging your drain, saving you hundreds in plumbing fees?
Benefits
ANXIETY FREE - These are unlike any other drain stopper. Upgraded to the silicon basket inside that collects hairs, prevents the drain from clogging, and your ring will never enter the sewer again.

AVOID EXPENSIVE PLUMBING COSTS - Contractor costs are rising across the board, with plumbers being the highest in demand.  Just to have them come inspect the issue, it can be $100+ (if you can even get one to come)! Avoid this headache in advance with these simple, easy to use drain stoppers.

PREMIUM AND DURABLE MATERIAL - Our bathroom sink stopper is made of anti-cracking thickened ABS material for durability. Comfortable touching finish, strong structure, it can be used for a long time without cracking and water leakage.

SIMPLE INSTALLATION - Anyone can install the Drain Stop because of its simple structure for tool-free installation.  Just take out the old one and insert the strainer core to complete install. (See sizing below)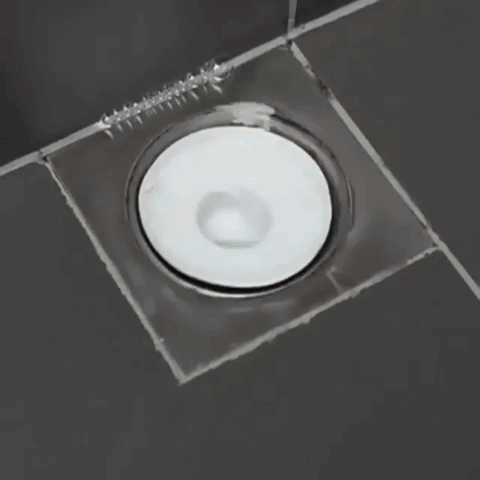 \

Feature
Material: ABS
 Drain Method: Gravity Flushing
Size:
Small 69.5x56x29.5mm/2.74x2.2x1.16in,
Large 69.5x56x36.5mm/2.74x2.2x1.44in

Applicable pipe range:
Small: 69.5x56x29.5mm/2.74x2.2x1.16in (applicable to pipe diameter 30-37mm/1.18-1.46in),
Large: 69.5x56x36.5mm/2.74x2.2x1.44in (applicable to pipe diameter above 37mm/1.46in)
Click on "ADD TO CART" NOW While it's still in stock! Offer available while supplies last.



Package includes:

1 x Drain Stop™ - Silicon Drain Cover



Customer support:


If you have any inquiries either before or after purchase, reach out to us at support@traditionmodern.com. We are happy to assist you at any time!
All orders have a 30-day money back guarantee.