---
Light Up Your Home with the Warmth of a Flame!!
Are you looking for a way to add a warm and inviting ambiance to your home?Want to create a cozy and romantic atmosphere in your home? This product is perfect for you!!
Benefits
1. Set The Mood
The flame simulation creates a warm and inviting ambiance, perfect for setting a relaxing or romantic mood.
2.Eco-friendly
LED bulbs do not contain harmful chemicals and are recyclable, making them a more environmentally friendly option.
3. Safer than real flames
LED bulbs do not produce heat, making them safe to touch and reducing the risk of fire.
4. Energy efficiency
LED flame light bulbs use significantly less energy than traditional incandescent bulbs, resulting in lower energy bills.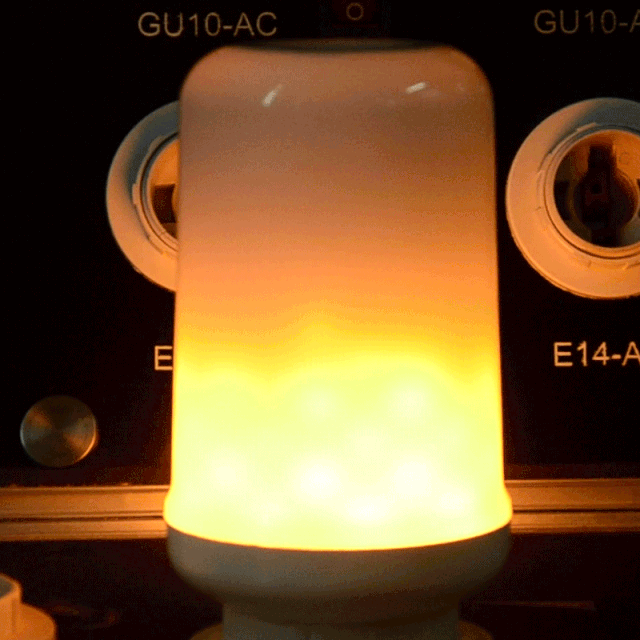 Feature
Product: Electric Flame
Power: 3-6W
Input voltage: AC 85-265V
Mode: 4th gear (flame, breathing, always bright, inverted)
Click on "ADD TO CART" NOW While it's still in stock! Offer available while supplies last.



Package includes:

1 x Electric Flame bulb



Customer support:


If you have any inquiries either before or after purchase, reach out to us at support@traditionmodern.com. We are happy to assist you at any time!

All orders have a 30-day money back guarantee.
Works as the picture. Flickering, shimmering. The parcel is packed, without damage. Seller and manufacturer-well done!
Perfect in line with my expectations
Very cool bulb. Love it. Thankyou.
Exactly what I needed, thanks.
Everything is cool. Fast delivery. Thank you