---
Reduce Boredom and Prevent Destructive Behavior with this Fun Toy!!
Are you tired of buying toys that only provide short-term entertainment for your cat? Do you want to keep your cat mentally stimulated and physically active?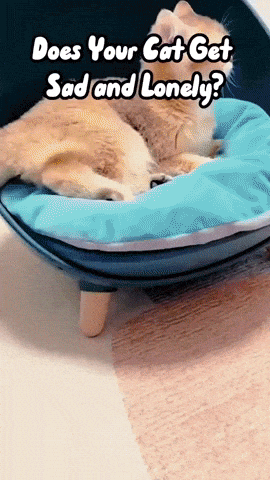 Benefits
1. Physical Exercise
This toy is designed to encourage physical exercise, which can help prevent obesity and other health issues in indoor cats.
2. Natural Hunting Instincts
The toy simulates the movements of a bird, which can help satisfy a cat's natural hunting instincts.
3. Mental Stimulation
The FeatherFlyer provides mental stimulation to indoor cats, helping to keep them active and alert.
4. Stress Relief
By providing a fun and engaging outlet for indoor cats, this toy can help reduce stress and promote relaxation.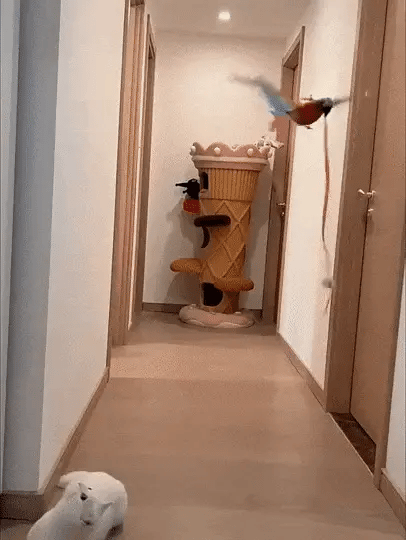 Feature
Toys Type: Mice & Animal Toys
Is Smart Device: NO
Material: Plastic
Click on "ADD TO CART" NOW While it's still in stock! Offer available while supplies last.



Package includes:

1 FeatherFlyer


Customer support:


If you have any inquiries either before or after purchase, reach out to us at support@traditionmodern.com. We are happy to assist you at any time!
All orders have a 30-day money-back guarantee.
Cat is a huge favorite! I didn't hang it and ran around, but I just chased it and liked it! I can hear the sound of the wings, and the wings move, so the noise is big, but the Cats are running. The sound of birds? It seems to think! For playing well without being very alert
The quality is good and the operation is good!! I am satisfied, but our Luke is scared!!