---
A Versatile Lighting Solution for Any Space!!
Are You Struggling to Stay Productive in Your Home Office? Looking for a Convenient and Portable Lighting Solution for Your Bedside? Could the FluxLamp Be the Perfect Fit for You?
Benefits
1. Adjustable brightness
The FluxLamp has stepless dimming, which means you can adjust the brightness to your liking. Whether you need bright light for studying or dim light for a relaxing ambiance, you can easily adjust the brightness to meet your needs.
2. Multi-functional design
This lamp can be used in multiple ways. You can use it as a desk lamp, a reading lamp, a night light, or even as a hanging lamp.
3. Touch control
The lamp is touch-sensitive, making it easy to turn on and off, adjust the brightness, or switch between modes.
4. Magnetic base
The lamp has a magnetic base, which makes it easy to attach it to any magnetic surface. This makes it easy to use in different locations and situations.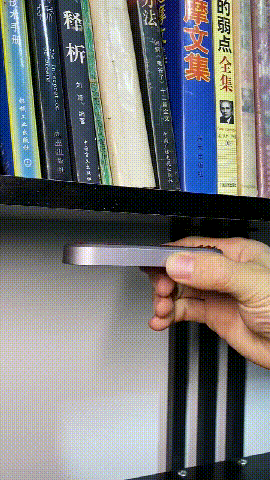 Feature
Power: 4.5W
Light source: LED
Color rendering index: Ra> 80
Battery capacity: 1800mAh
Color temperature: 4000K
Working time: Strong light - 4 hours; low light - 24 hours
Product weight: 183g
Material: ABS
Rated voltage: 5V
Color: Space Gray

Click on "ADD TO CART" NOW While it's still in stock! Offer available while supplies last.



Package includes:

1 FluxLamp



Customer support:


If you have any inquiries either before or after purchase, reach out to us at support@traditionmodern.com. We are happy to assist you at any time!
All orders have a 30-day money-back guarantee.
It sits down quickly, the cool base does not hold up, falls away daily