---
The perfect lighting solution for a relaxing and peaceful environment!! 
Are you tired of boring, traditional lighting solutions? Looking for a versatile and unique lighting solution?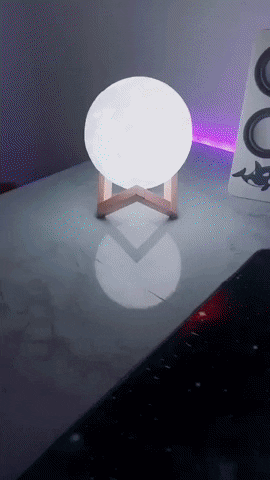 Benefits
Mood Enhancement: The ability to change colors allows for the creation of different moods and atmospheres in your space.

Versatile Decoration: With 16 different color options, this lamp can be used to match any decor style or color scheme.

Relaxation: The soft glow of the lamp creates a calming and relaxing environment, perfect for unwinding after a long day.

Convenient Control: The lamp can be easily controlled through its touch-sensitive base, making it simple to change colors and adjust brightness levels.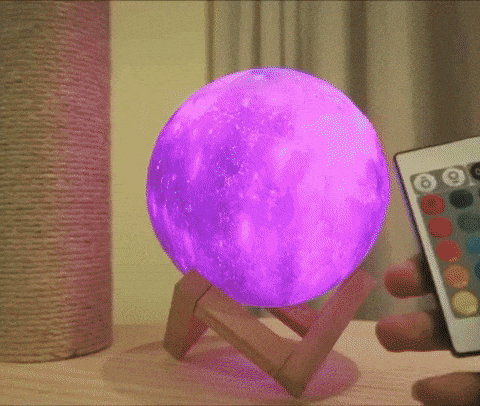 Feature
Material: PLA (Environmentally friendly materials)
Production process:3D printing
Light Source: LED
Brightness: Stepless adjustment
Battery capacity: 400mAh li-po battery( built-in )
Charging time: 2-4 hours
Working time: 8-10hours ( depends on brightness )
Click on "ADD TO CART" NOW While it's still in stock! Offer available while supplies last.



Package includes:

1 Full Moon Lamp


Customer support:


If you have any inquiries either before or after purchase, reach out to us at support@traditionmodern.com. We are happy to assist you at any time!
All orders have a 30-day money back guarantee.