---
Add Some Fun To Your Breakfast With Silicone Pancake Molds In Unique Shapes!!
Want to make breakfast a little more fun? Who said you can't flip pancakes in the morning? With this Fun Breakfast Molds you can show off your love of breakfast in an even more fun way.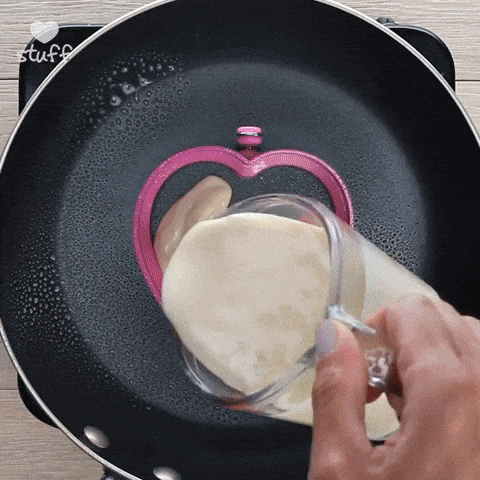 Benefits
1. Non-stick surface
Silicon pancake molds have a non-stick surface which means that the pancakes will not stick to the mold while cooking and will be easy to remove once they are finished.
2. Custom shapes
With a silicon pancake mold, you can create pancakes in a variety of shapes, such as hearts or animals, which can be fun for kids or for special occasions.
3. Easy to clean
Silicon molds are easy to clean and are dishwasher safe, so you don't have to worry about scrubbing off any stuck-on food.
4. Long Lasting
Silicon molds are durable and will last a long time with proper care, making them a good investment for anyone who enjoys making pancakes.
Feature
Material: Silicone Rubber
Egg Tools Type: Egg & Pancake Rings
Feature: Eco-Friendly,Stocked
Type: Egg Tools
Click on "ADD TO CART" NOW While it's still in stock! Offer available while supplies last.



Package includes:

1 Fun Breakfast Molds


Customer support:


If you have any inquiries either before or after purchase, reach out to us at support@traditionmodern.com. We are happy to assist you at any time!
All orders have a 30-day money back guarantee.