---
Experience the Convenience of Our Portable Hair Removal Brush Tool!
Do you struggle with removing hair and lint from your clothes and carpets? Are you tired of using bulky, electrical hair removal tools?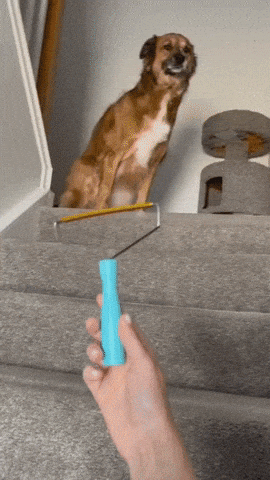 Benefits
1.Portability
The Portable Manual Hair Removal Agent is small and lightweight, making it easy to carry and store.
2.Ease of use
The manual design of the tool makes it simple and straightforward to use, without the need for any additional equipment or electrical power.
3.Dual-sided
The tool features a double-sided design, allowing you to use both sides for maximum efficiency and versatility.
4.Durable
The tool is built to last and withstand regular use, making it a cost-effective solution for removing hair and lint.
Feature
Material: Metal + wood


Click on "ADD TO CART" NOW While it's still in stock! Offer available while supplies last.



Package includes:

1 FuzzBuster


Customer support:


If you have any inquiries either before or after purchase, reach out to us at support@traditionmodern.com. We are happy to assist you at any time!

All orders have a 30-day money back guarantee.
Buy it now. It's worth it, just do it and you won't regret it !