---
Transform Your Garden into a Work of Art with Garden Grafting Guru!!
Do You Want to Save Time and Effort on Grafting? Are You Tired of Failed Grafting Attempts? Our Garden Grafting Guru Set is the Answer!
Benefits
1. Increased Efficiency
Grafting pliers sets make the grafting process more efficient and effective by allowing you to make precise cuts with minimal effort.
2. Improved Grafting Success
Using the right tools for grafting, like these pliers, can help improve the success rate of your grafting efforts by ensuring clean, precise cuts that allow for the proper union of the two plants.
3. Cost Savings
By being able to graft plants yourself, you can save money on buying new plants or paying someone else to graft them for you.
4. Precise Cuts
Grafting pliers sets offer a high level of precision, which is essential for successful grafting. They allow you to make clean, straight cuts that fit together perfectly.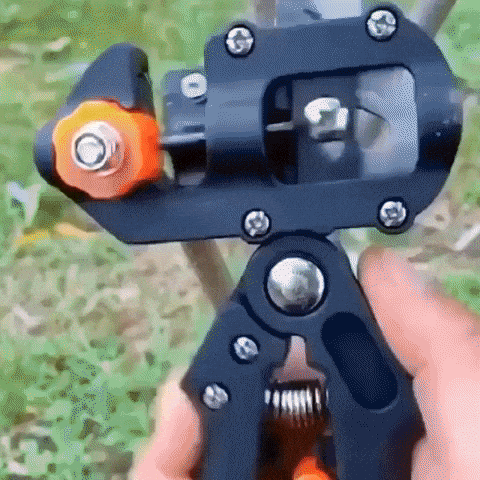 Feature
Materials: carbon steel, ABS and Aluminum
Color: Black
Trimming blades: 3mm thick
Size : 10.5inch * 3.9inch
Click on "ADD TO CART" NOW While it's still in stock! Offer available while supplies last.



Package includes:

1 Garden Grafting Guru


Customer support:


If you have any inquiries either before or after purchase, reach out to us at support@traditionmodern.com. We are happy to assist you at any time!
All orders have a 30-day money-back guarantee.
Plastic cable, but looks resistant