---
A More Effective Way To Clean Your Grill! 
Looking for a better way to clean your grill? If you have ever cleaned a grill using wire bristles, you know it is not the best way to do it. The Grill Scrub has been designed to make cleaning easier; it uses steam instead of wire bristles which are often made from metal or plastic. This means that it cleans effectively without causing any damage to your grill.
Feature
1.
Easier Clean - The bulletproof fabric will clean your grill more effectively than wire bristles.  Over time, wire bristles can scratch your grill, exposing metals to your food. Clean easier and more effectively!
2.
Save Time - The Grill Scrub will save you time cleaning your grill.
3.
 Dishwasher Friendly -Our Cleaning Head is readily replaceable and cleanable because it detaches.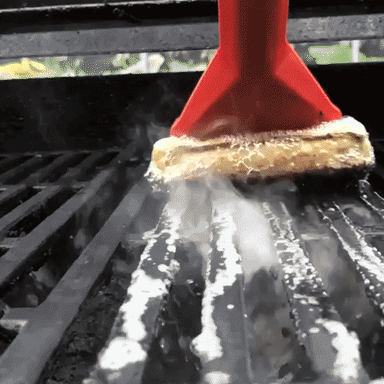 Click on "ADD TO CART" NOW While it's still in stock! Offer available while supplies last.



Package includes:

1 Grill Scrub


Customer support:


If you have any inquiries either before or after purchase, reach out to us at support@traditionmodern.com. We are happy to assist you at any time!
All orders have a 30-day money back guarantee.