---
Keep Your Gutters Clean and Clog-Free!!
Want to maintain your home's gutters and prevent costly repairs? Are you looking for a high-pressure washer nozzle to maximize your water pressure and clean your gutters and garden? Check out our selection!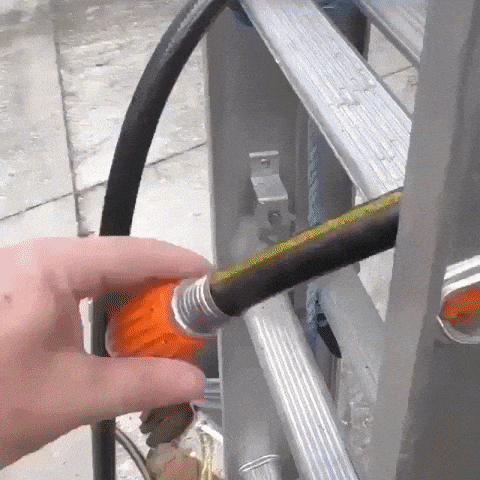 Benefits
1. Saves money
Investing in a high-pressure washer nozzle or drain cleaning tool can save you money in the long run by allowing you to clean and maintain your home's drainage system yourself, rather than having to hire a professional.
2. Prevents clogs
Regular use of drain cleaning tools can help prevent clogs from forming in your home's plumbing, which can cause unpleasant odors, slow draining, and other issues.
3. Extends the life of your pipes
By keeping your pipes free of debris and buildup, you can help prevent corrosion and other damage that can shorten the lifespan of your plumbing.
4. Improves water pressure
A high-pressure washer nozzle can help improve the water pressure in your home's outdoor hoses and sprinkler systems, making it easier to water your lawn and garden.
Feature

Material: ABS

Weight:58g
color: orange
Click on "ADD TO CART" NOW While it's still in stock! Offer available while supplies last.



Package includes:

1 GutterRocket (color of your choice)



Customer support:


If you have any inquiries either before or after purchase, reach out to us at support@traditionmodern.com. We are happy to assist you at any time!
All orders have a 30-day money-back guarantee.