---
Add Beautiful Modern Lighting Without Any Wiring
Seamlessly blending rustic and contemporary styles, this wall light adds sophisticated illumination to any space. This rechargeable wall light can be easily detached to function as a flashlight, making it the perfect lighting accessory for all of your needs.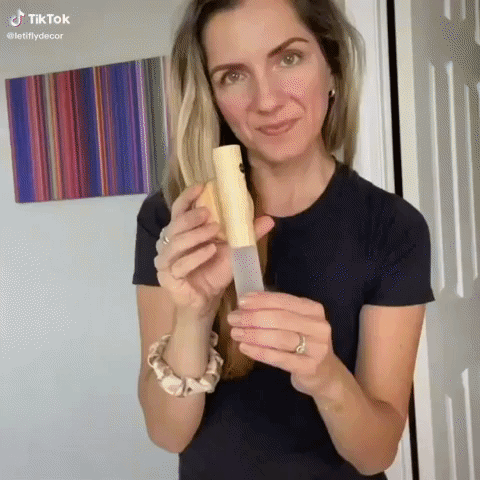 Description

This versatile Light is a true multitasker to illuminate any area. 
Perfect for any location, this light can be used to light up your hallways, stairs, bathrooms, bedrooms, closets, storage areas and so much more. Wireless, battery-powered operation means no installation hassles. No electrician is needed. You can install batteries into the unit, mount the light where you need it.
The sensor light identifies day and night automatically and will only illuminate at night when movement is detected and Turns off automatically after 15-30 seconds if no motion is detected. A smart motion sensor can detect movement up to 7-10 ft away. 
Key Details
Three control modes:

Permanent light mode: It can be used as emergency lighting in a small area in the case of a power failure at home.
Intelligent induction mode: human body + light control dual induction lamp, it lights up when people come, and goes out when people walk away.
Off mode: If you don't need brightness, you can turn it off to save energy and power.

Specifications 
Power Source: uses 500mAh lithium Batteries (included)
Motion Sensor Range: Up to 10 feet
Working temperature: -20 to 40 degrees Celsius
Bulb Design Life: 10,000 Hrs
Operating voltage: 5V
Emitting Color: Warm White 2700K-3000K
Lumens: 740
Material: Resin & Wood
Self Adhesive Wall mount, surface for mounting must be flat & smooth for best results. 

Features
*Switch type: pyroelectric infrared induction
*Motion sensor turns LED nightlight on and off automatically
*Wireless, Battery Powered, uses 500mAh lithium Batteries (batteries included)
*Auto shut-off after 15-30 seconds of no motion detected prevents battery drain

Package includes:
1*Motion Sensor Night Light (Batteries are included)
1*3M double-sided adhesive pad
1*USB rechargeable cable
Stunning lamp, one of the best of my purchases! It is really wooden, with a very beautiful texture. Everything works correctly-there is an on, off button and auto mode (then it reacts to movement). In the kit there is a cable for charging (there is no adapter). How much does the charge still not know, I'll add a review later. I will order in another color necessarily! Many thanks to the seller for the quality goods and fast shipment/delivery :)
Amazing lamp! Small, very beautifully made, shines bright enough, charges from TAIP-c. Highly recommend! You can hang on the wall, the base is glued to a flat surface, the lamp itself is hung on the magnets-they are not very powerful, but generally they hold it.
Good and honest seller. Lamps, very comfortable.
Quality lamps in good packaging. Recommend
Great product, light is bright and the lamp itself is very nice to look at!