---
Experience Hassle-Free Frying And Easy-To-Use!!
Tired of having to clean up oil and grease from your stovetop after cooking? Have you ever gotten burned by hot oil splatters while cooking? Our  Baffle Plate Kitchen Frying Pan  could help prevent that from happening.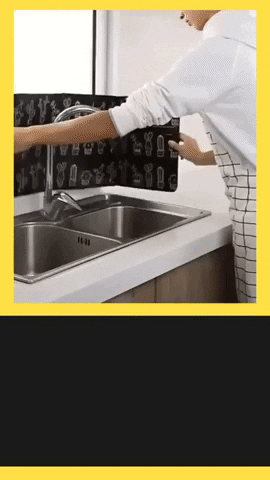 Benefits
1.Protects you from burns and splatters
A splash screen can help to protect you from getting burned by hot oil or grease splatters. This is especially important when frying foods at high temperatures.
2.Keeps your stovetop clean
Without a splash screen, oil and grease can get all over your stovetop, making it difficult to clean. A splash screen helps to contain the mess and makes cleaning up much easier.
3.Reduces the risk of fires
Hot oil can easily ignite, and the risk of a kitchen fire is higher when cooking with oil. A splash screen can help to reduce the risk of a fire by containing hot oil splatters.
4.Can improve the overall cooking experience
Using a splash screen can make frying foods at home a much more enjoyable experience. Without the worry of burns or a messy stovetop, you can focus on the task at hand and enjoy the process of cooking.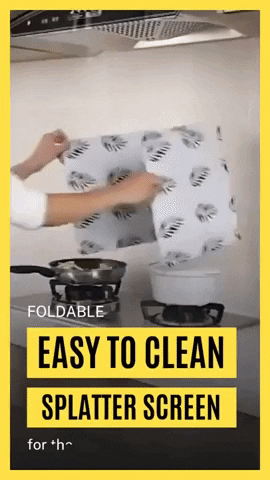 Feature
Color : White, Black
Size : 
 84x39.5cm/33.07x15.55in
Weight: About 90g
Click on "ADD TO CART" NOW While it's still in stock! Offer available while supplies last.



Package includes:

1 x Kitchen Splash Guard™


Customer support:


If you have any inquiries either before or after purchase, reach out to us at support@traditionmodern.com. We are happy to assist you at any time!
All orders have a 30-day money back guarantee.