---
No Drill, Easy To Install, Elegant Addition To Your Bathroom, Kitchen or Office! 
Are you looking to promote good hygiene and prevent the spread of illness in your home or office? Are you looking for a convenient and easy-to-use soap dispenser? Are you looking to upgrade the look of your bathroom or kitchen with a stylish and modern soap dispenser?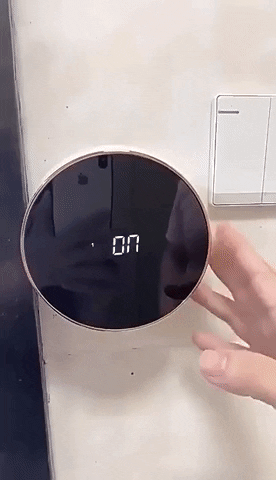 Hygiene - Our dispenser is more hygienic than using a bar of soap or a manual soap dispenser, as it dispenses the soap without requiring the user to touch it. This can help prevent the spread of germs and bacteria.

Easy To Use - More convenient than using a bar of soap or a manual dispenser. With an automatic dispenser, you don't have to worry about soap getting stuck to your hands or dripping on the counter, and you can dispense the soap quickly and easily with just the wave of your hand.

Save Money - Because the soap is dispensed in a controlled manner, you'll use less soap overall, which means the soap will last longer and you won't have to replace it as often.

Less Mess And Clean Up - Our dispenser can help to keep your sink and countertop area clean and free of soap scum. Because the soap is dispensed directly into your hands, there's less likelihood of soap splashing on the counter or getting on the faucet, which can create a mess and make cleaning more difficult.

Aesthetics - Add an elegant, modern look to your bathroom, kitchen or office to give an upgraded look with minimal effort.

Temperature and 3 Level Setting - The LED display will display the temperature of your home, and you have 3 different levels of the amount of soap dispensing!
Click on "ADD TO CART" NOW While it's still in stock! Offer available while supplies last.



Package includes:
1 x LED Display Automatic Soap Dispenser
Customer support:
If you have any inquiries either before or after purchase, reach out to us at support@traditionmodern.com. We are happy to assist you at any time!
All orders have a 30-day money-back guarantee.