---
No More Fumbling: Get a Better Grip and Stability!!
Are you tired of shaky and blurry smartphone photos? Are you looking for a way to enhance your smartphone photography game?

Benefits
1. Better grip and stability
The magnetic camera handle provides a more comfortable and stable grip, making it easier to hold your phone steady while taking photos or videos. This can result in clearer, sharper images and fewer blurred shots.
2. Anti-shake technology
The anti-shake feature helps to stabilize your phone when taking photos or videos, reducing the effects of any hand movements or vibrations. This can result in smoother and more professional-looking shots.
3. Magnetic attachment
The magnetic feature of this device makes it easy to attach and detach your phone from the handle, giving you more flexibility and convenience when taking photos or videos.
4. Wireless charging
The MagSafe Desktop Wireless Charging feature allows you to charge your phone wirelessly, so you can keep your device powered up while you take photos or videos.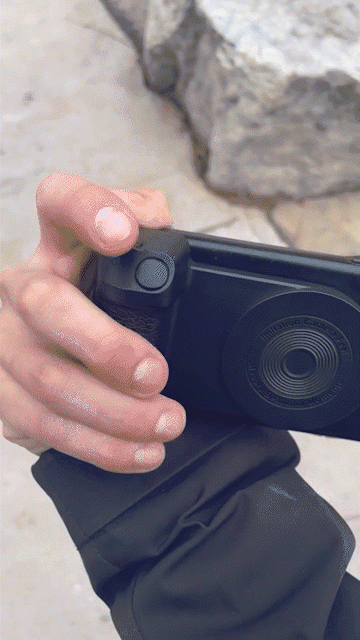 Feature
Material: ABS+Magnet+PU
Battery capacity: 200mA
Input interface: Type-c
Rated voltage: DC/5V
Rated current:2A
Power: ≈ 10W
Click on "ADD TO CART" NOW While it's still in stock! Offer available while supplies last.



Package includes:

1 MagneticCam


Customer support:


If you have any inquiries either before or after purchase, reach out to us at support@traditionmodern.com. We are happy to assist you at any time!
All orders have a 30-day money back guarantee.
nice. have not tried it out yet.
Working properly. Magnet is stronger than thought. A little weak plastic, but it does not need to fly in space. Cool lies in your hand, charging works, yet not know as well. General recommend. I will używał with Iphonem 14 Pro.
Magnetized to iPhone 13 pro well, hold and take pictures becomes more convenient. Description corresponds.