---
Maximize your space with a sleek and stylish iron wine rack!!
Are you tired of cluttered and disorganized wine storage? Are you tired of rifling through a cluttered wine rack to find the bottle you want? Our iron chain wine rack offers a sleek and organized storage solution.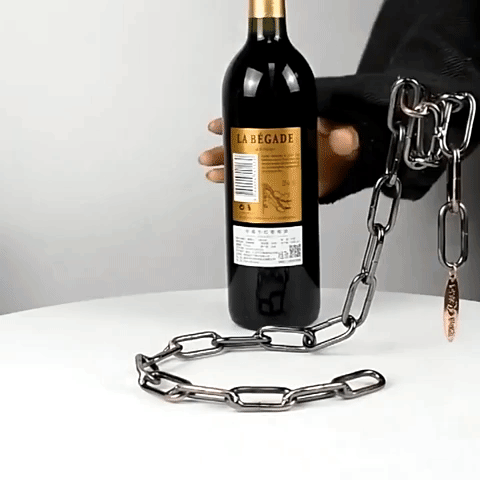 Benefits
1.Efficient storage
An iron chain wine rack is a space-saving option for storing your wine collection. It allows you to hang the bottles by their necks, which maximizes the space available in your wine cellar or storage area.
2.Easy access
Because the bottles are suspended by the neck, they are easy to grab and retrieve when you want to open a bottle.
3.Durability
Iron is a strong and durable material, so an iron chain wine rack should last for many years with proper care.
4.Aesthetic appeal
Iron wine racks can add a touch of rustic or industrial charm to your home decor. They can also be a unique and visually interesting way to display your wine collection.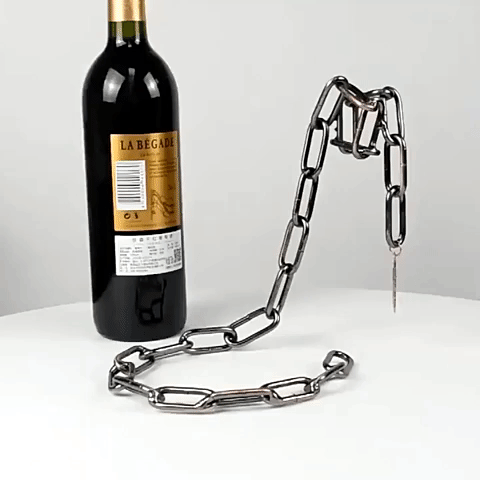 Feature
Type: Bar Tools
Material: Metal
Type: Stainless Steel
Click on "ADD TO CART" NOW While it's still in stock! Offer available while supplies last.



Package includes:

1 Modern Chain Rack  (color of your choice)



Customer support:


If you have any inquiries either before or after purchase, reach out to us at support@traditionmodern.com. We are happy to assist you at any time!

All orders have a 30-day money back guarantee.