---
Live the dream of space exploration
Want to explore the universe and learn about its wonders? Are you interested in astronomy? Do you want your kids to learn about space? Are you interested in exploring the universe or are you looking for a unique night light? The Multi-Verse Projector is for you.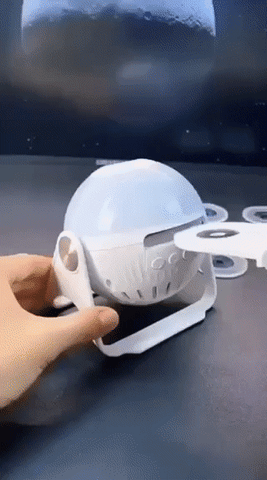 Feature
1.
Optional And Noise-free Multiple Display Modes - The Movie Lights (press the second button to turn them on/off) and Side Star Lights (press the third button to turn them on/off/switch the light mode) can be controlled separately by the Multi-Verse Projector. Make a quiet working environment for a restful night's sleep. You can change a disc one night, we offer 7 pcs disc enough to cover your needs for week. The fourth button can turn on/off the star rotation. Press it twice for a timed shutdown (fixed for one hour).
2.
Realistic Constellations in Multi-Verse Projector - New Multi-Verse Projector for 2022. To fit the focal length to the projection distance for clear imaging, turn the top screw ring. Support a 40m2 projection area and a projection distance of up to 3M. ideal for interior decorating. Rotate the lamp cover to the right to reveal stars that create an indoor starry light show.
3.
Easy to Use for Kids - night lights for kids room only need 3 steps to take you through the planetarium visual experience: Insert film - Turn on switch - Adjust focus. Press the third button for two seconds to adjust the brightness (30%-70%-100%). Simple design perfect for kids using. Intersting manual switching of film sheets helps children's intellectual development good.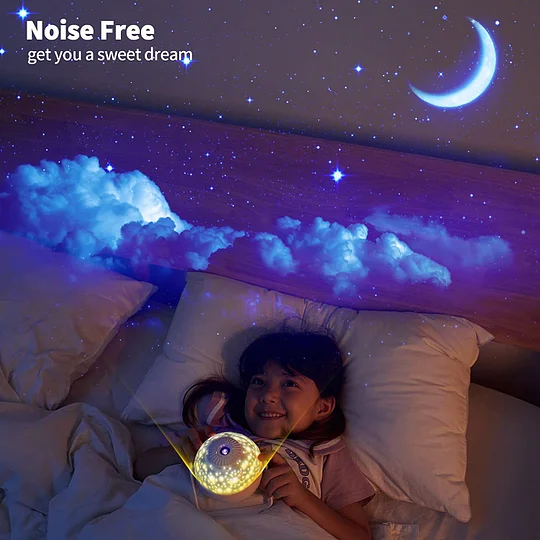 Click on "ADD TO CART" NOW While it's still in stock! Offer available while supplies last.



Package includes:

1 Multi-Verse Projector



Customer support:


If you have any inquiries either before or after purchase, reach out to us at support@traditionmodern.com. We are happy to assist you at any time!
All orders have a 30-day money-back guarantee.