---
Effortlessly Tackle All of Your Housekeeping Tasks with One Tool!
Are you tired of using multiple cleaning tools for different tasks? Do you struggle to remove dirt and grime from your floors, windows, and more? The Multifunction Magic Broom may be the solution you've been looking for!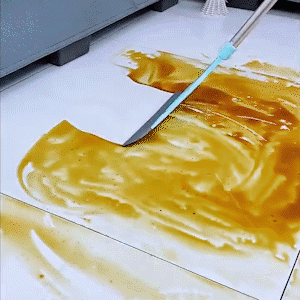 Benefits
Versatility: A multifunctional silicon broom can be used for a variety of tasks, including wiping, dust removal, hair sweeping, and water and oil removal, making it a convenient and efficient tool for completing multiple housekeeping tasks.
2. Durability: The silicon design is known for their durability, making the broom long-lasting and able to withstand frequent use.
3. Easy to clean: The silicon broom is easy to clean and maintain, which makes it easy to keep the broom in good working condition.
4. Eco-friendly: A multifunctional silicon broom is an eco-friendly choice, as it can be used for multiple tasks, reducing the need for multiple cleaning tools, and it is also easy to clean and maintain, which reduces the environmental impact of cleaning products.

Feature
Broomstick Material: Silicone
Usage: Home
Adjustable: from 25.5 to 45.2 inches
Click on "ADD TO CART" NOW While it's still in stock! Offer available while supplies last.



Package includes:

1 x Multifunctional Magic Broom  


Customer support:


If you have any inquiries either before or after purchase, reach out to us at support@traditionmodern.com. We are happy to assist you at any time!
All orders have a 30-day money back guarantee.
One swipe
Love it...think you will too
Works very well, used barely unpacked to eliminate the water entering the garage! The handle provided is just a little too short, we will remedy it.
Steel is on the short side Fine trigger only the steel had some longer gekunt