---
Effortlessly Boil Perfect Eggs Every Time with the Silicone Non-Stick Egg Boiler!!
Are you tired of peeling and boiling eggs? Do you want an easy way to cook eggs, without having to peel them? If so, Perfect Egg Cooker is for you!
Benefits
1.Non-stick surface
The silicone material used in the egg boiler has a non-stick surface, which makes it easy to remove the boiled eggs without them sticking to the bottom or sides of the container. This also makes cleaning the egg boiler much easier, as there won't be any stuck-on food residue to scrub off.
2.Easy to use
Boiling eggs in a silicone egg boiler is very simple and straightforward. All you have to do is add water to the designated fill line, place the eggs in the container, and turn on the heat. The non-stick surface also makes it easy to remove the eggs once they are done cooking.
3.Versatile
A silicone egg boiler can be used to cook eggs in a variety of ways, including hard-boiled, medium-boiled, and soft-boiled. This makes it a versatile cooking tool that can be used to prepare a wide range of dishes.
4.Healthy cooking option
Boiling eggs in a silicone egg boiler is a healthy cooking option, as it does not require the use of any added fats or oils. This makes it a good choice for those who are trying to watch their fat intake or follow a healthy eating plan.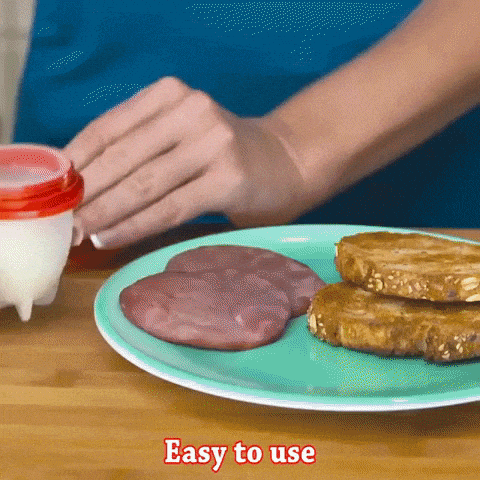 Feature
Material: PP + silica gel
Size: 7 * 7 * 9 cm
Product weight: PP (15g) silica gel (15g)
Package weight: 249 g
Click on "ADD TO CART" NOW While it's still in stock! Offer available while supplies last.



Package includes:

1 Set Perfect Egg Cooker



Customer support:


If you have any inquiries either before or after purchase, reach out to us at support@traditionmodern.com. We are happy to assist you at any time!

All orders have a 30-day money back guarantee.