---
No More Wet, Stinky Shoes This Winter!!
Do you want fresh-smelling, germ-free sneakers? Tired of putting on wet, cold shoes that never seem to be fully dry all winter long? Portable Shoes Dryer is the perfect portable solution: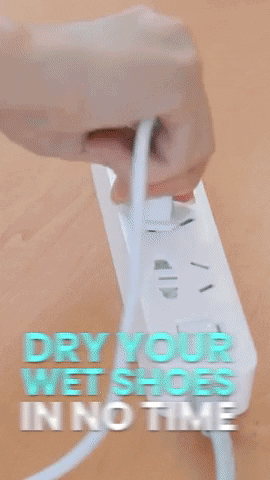 Feature
1.
Warm Feet This Winter - This winter, don't put on wet, cold shoes again!  Keep your feet nice and toasty while extending the life of your shoes and boots.  Heating at a constant temperature does not harm shoes.
2.
Odor Removal - Hate the smell of musty, moldy shoes and boots during the winter? Keep your feet nice and hygienic by taking care of your shoes!
3.
360 Degree Coverage - The modern deign of the Portable Shoe Dryer makes sure to dry the entire inside of your shoes.
4.
Skiing and Winter Trip Essential - The portable design makes this the new essential gadget for your next ski, sledding, snowmobile, or winter excursion.  Keep your shoes, boots, ski boots, snowboard boots, and more nice and toasty this winter!
Click on "ADD TO CART" NOW While it's still in stock! Offer available while supplies last.



Package includes:

1 x Portable Shoes Dryer



Customer support:


If you have any inquiries either before or after purchase, reach out to us at support@traditionmodern.com. We are happy to assist you at any time!
All orders have a 30-day money back guarantee.