---
Never Miss A Fish Again!
Are you tired of constantly holding your fishing rod while waiting for a bite? Ready to explore new fishing spots and reel in your biggest catch yet?
Benefits
1. Improved convenience
With a fishing rod holder spring automatic, you can easily keep your fishing rod securely in place while you tend to other tasks or wait for a bite. This can free up your hands and make fishing more convenient overall.
2. Reduced fatigue
Holding a fishing rod for long periods of time can be tiring, but a rod holder can alleviate this fatigue by supporting the weight of the rod for you.
3. Increased safety
A rod holder can help prevent accidents by keeping your fishing rod in a fixed position, reducing the risk of it falling overboard or getting tangled with other gear.
4. Comfortable fishing experience
A rod holder can make your fishing experience more comfortable, as you can relax and wait for a bite without having to hold your rod the whole time.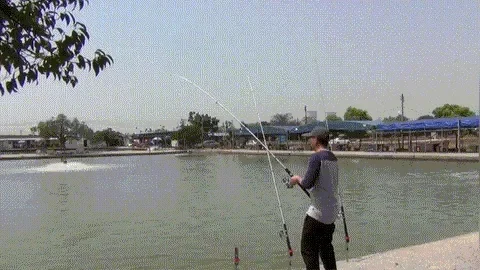 Feature
Material: Stainless Steel
Expand length(silver red): 56cm
net weight: 368g/484g
Click on "ADD TO CART" NOW While it's still in stock! Offer available while supplies last.



Package includes:

1 QuikStrike Rod Holder


Customer support:



If you have any inquiries either before or after purchase, reach out to us at support@traditionmodern.com. We are happy to assist you at any time!
All orders have a 30-day money-back guarantee.
The product is very wonderful and the quality is high Thank you brother seller
Great product! I advise everyone! It would be great if the set included a pair of springs of different weights. Even a little more expensive. Thanks to the seller.