---
 Reach Over Or Under Anything To Clean It Easily!
Tired of back and knee pain having to get on your hands and knees to clean under your couch, table, beds, etc.? Wish you didn't have to risk injury climbing on the counter or chair to clean above cabinets, fans, etc.?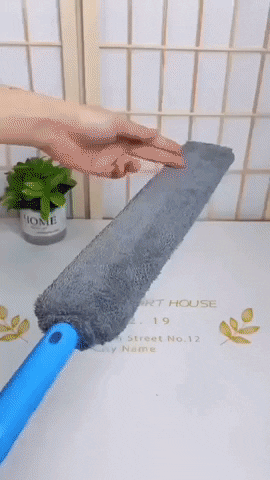 ✿【EASY TO USE】
The handle is Removable and The microfiber area also can be bent, convenient for you to clean different places! Hanging hole design for the easy store, and hangable air-dried
✿【CLEAN LARGE SURFACES QUICKLY AND EASILY】
The microfiber feather technology uses millions of tiny fibers to quickly trap dust, lint, bread crumbs, hair, dirt so you can clean effortlessly without using harmful chemicals!
✿【VERSATILE】
Microfiber, soft and does not hurt the paint surface, these practical scrub brushes are suitable for use in kitchens, bathrooms, laundry, and garages. They can also be used to clean floors, showers, tiles, toilets, carpets, upholstery, countertops, sinks, bathtubs, and stovetops.
✿【EASY TO CLEAN】
You can clean the extendable duster removal by water directly, then wring it up and make the fiber brush to be natural fluffy; you can apply it repeatedly!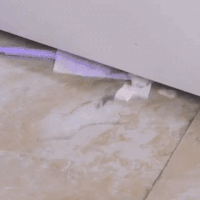 Click on "ADD TO CART"  NOW While it's still in stock!  Offer available while supplies last.

Included:
1 Set - Including 1 Retractable Handle + 1 Cleaning Cloth
OR 
2 Replacement Cloths (No Handle)
Customer support:
If you have any inquiries either before or after purchase, reach out to us at support@traditionmodern.com.  We are happy to assist you at any time!

All orders have a 30-day money back guarantee
Reach Cleaner™ - Long Retractable Duster
I find this duster to be very helpful when cleaning Nader beds, couches and chairs.
Wonderful!!!
This is a wonderful way to get dust out from under my king size bed, couch, even my refrigerator. Spring cleaning will be a lot easier, thank you.
Works great
Works great but the cover is not made of very good fabric so don't know how long it will last or if it will wash well.
So easy - so thorough!
Easily reaches under all types furniture and appliances. I love that the cover is removable and washable!
I like the product Glad I made the purchase
Reach cleaner
Great, just have to remove dust before using in multiple rooms
Super to reach places I can't get with my large Swiffer, including a chandelier and high mounted wall light fixtures!
Reach Cleaner™ - Long Retractable Duster
Does just as it says, super convenient!