---
Wish you could lift and tone your face without expensive surgeries or chemical treatments?
Do you want to improve your skin texture and reduce wrinkles? No more Expensive Skin Care Products!
✅Lifts, firms, and shapes the jawline and cheeks
✅Reduces wrinkles and fixes small lines
✅ Eliminates blackheads, tiny pimples, and acne
 Features
Bye Bye Wrinkles - Smooth Shape soothes the skin and eliminates wrinkles by stimulating microcirculation.  This way you can counteract the natural aging process and stimulate the regeneration of your cells
Unique Technology - Smooth Shape combines innovative LED technology with patented micro-current method.  By combining treatments, cell regeneration is accelerated, your skin is tightened and your skin texture improves!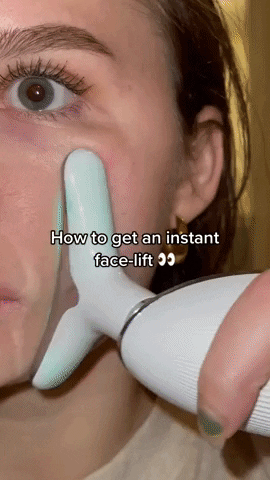 Comfortable - Warm massage encourages absorption, which stretches wrinkles and makes the skin appear fuller.
Anti-Inflammatory -  This has an anti-inflammatory effect with its LEDs and thus prevents the development of pimples and blackheads!  Inflammation is fought early and your skin appearance improves!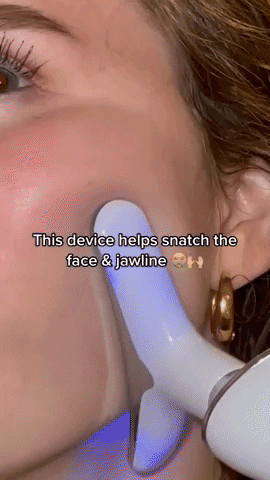 3 Modes:
① Clean mode (CLEAN) - Green Light
Clean up trash from deep pores to shrink pores, eliminate acne, and solve dull skin.

② EMS mode (EMS) - Red Light
Effectively stimulate and relax the skin and help skin care product go deeply to keep skin moist.

③ Moist mode (HOT) - Blue Light
Gently awakens and relaxes the skin, helping the skin restore its vitality.
How To Use
Results
Click on "ADD TO CART" NOW While it's still in stock! Offer available while supplies last.



Package includes:
1 x LED Microcurrent Massager 
Customer support:

If you have any inquiries either before or after purchase, reach out to us at support@traditionmodern.com. We are happy to assist you at any time!
All orders have a 30-day money-back guarantee.
I bought this as a gift, because the one I bought for myself is so good. Thank you!
Recommend
Very happy with the results!
I arrive very fast in a week and it looks very good quality.