---
Stunning Interior Lights You've Always Wanted!
Elevate your space with our exclusive Eclipse style interior lights - a stunning blend of designer luxury and modern elegance.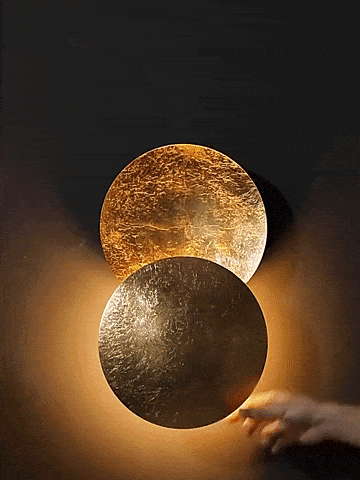 Benefits
Enhanced Ambiance: The Eclipse interior lights provide a warm and inviting atmosphere, perfect for creating a cozy and comfortable living space.

Stylish Design: With a modern and elegant design, the Eclipse lights add a touch of sophistication to any room in your home, making it the perfect finishing touch to your interior decor.

Energy Efficiency: The LED technology used in the Eclipse lights is highly energy-efficient, which means you can save money on your electricity bill and reduce your carbon footprint at the same time.

Easy Installation: The Eclipse lights are designed for easy installation and come with all the necessary hardware, so you can have them up and running in no time. Whether you are a seasoned DIYer or just starting out, you can enjoy the benefits of these stylish lights in your home.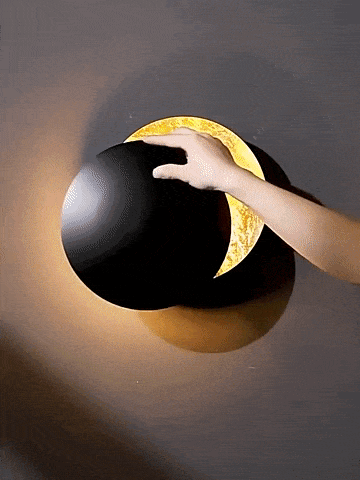 Feature
Dynamic lighting experience: The Solar Eclipse Sconce creates a mesmerizing effect that mimics a solar eclipse, adding a unique touch to any room.
Adjustable brightness: The brightness of the sconce can be easily adjusted to suit different lighting needs and preferences.
Energy-efficient: The Solar Eclipse Sconce is powered by LED lights, making it energy-efficient and cost-effective in the long run.
Click on "ADD TO CART" NOW While it's still in stock! Offer available while supplies last.



Package includes:

1 Solar Eclipse Sconce



Customer support:


If you have any inquiries either before or after purchase, reach out to us at support@traditionmodern.com. We are happy to assist you at any time!
All orders have a 30-day money back guarantee.