---
 Never Leave Your Favorite Liquids Behind!
 Are you tired of not being able to bring your favorite shampoo, conditioner, or lotions when you travel?  And even if you do bring them, wish it didn't turn into a big mess by the end of your trip?
Stop Leaving Behind Your Favorite Liquids - The Travel Bottle Buddy makes it so you don't have to decide which of your favorite shampoos, conditioner, soap, or lotions you have to leave behind.  The 4-in-1 design allows you to bring everything you need!  Simply fill the 4 internal bottles with your favorite liquids, and you are ready to go!
Easy To Use - The Travel Bottle Buddy was designed for the busy traveler in mind.  Since all you liquids are contained in one place, simply twist the top of the container to dispense your liquid of choice.  Twist again to access the next.  It's that simple!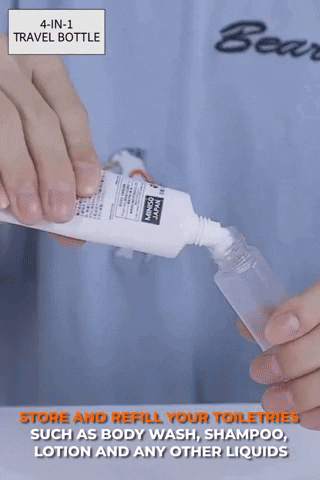 No Mess - Are you tired of putting your liquids in a zip lock bag only to find that it EXPLODED during your travels, leaving your suitcase a mess? This self-contained bottle will relieve your anxiety of this issue with its no mess design!
Airport Security Approved - Have you ever had your favorite, expensive shampoo taken away by airport security because it didn't meet their requirements?  That can not only be frustrating, but expensive when this happens.  Now you can carry all those liquids on the plane, hassle free!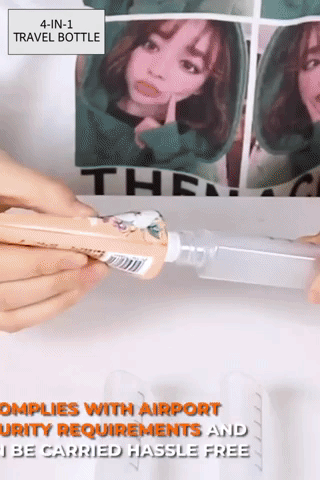 Click on "ADD TO CART" NOW While it's still in stock! Offer available while supplies last.



Package includes:
1 x Travel Bottle Buddy
4 x Internal Liquid Bottles
Customer support:
If you have any inquiries either before or after purchase, reach out to us at support@traditionmodern.com. We are happy to assist you at any time!
All orders have a 30-day money-back guarantee.