---
Relax Anywhere with TriLounge - Your Ticket to Ultimate Comfort and Adventure!
Looking for the Perfect Way to Unwind and Connect with Nature?Ready to Take Your Relaxation to the Next Level? Why Not Try Our TriLounge  Today?
Benefits
1. Comfortable
The triangle hammock provides a comfortable, supportive surface to rest on, allowing you to relax and enjoy your surroundings without any discomfort or pain.
2. Compact and portable
The hammock is designed to be lightweight and easy to pack away, so you can take it with you wherever you go, whether it's camping, hiking, or simply enjoying a day at the beach.
3. Durable
The hammock is made from high-quality materials that are designed to last, ensuring that you can enjoy it for many years to come.
4. Versatile
The triangle shape of the hammock provides a unique and versatile shape that can be used in a variety of settings, whether you want to lay flat or sit up and read a book.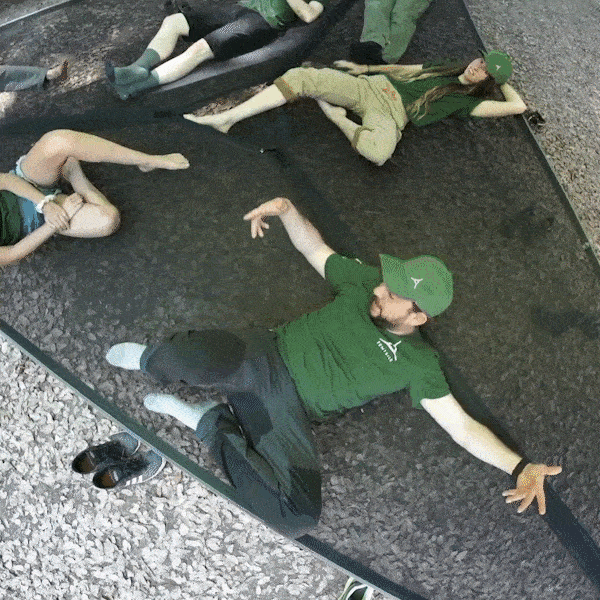 Feature
Size:110in*110in*110in,160in*160in*160in
Color: Green, Black
Use for: Outdoor, backyard, garden, pool, deck, courtyard, dooryard, park
Click on "ADD TO CART" NOW While it's still in stock! Offer available while supplies last.



Package includes:

1 TriLounge


Customer support:



If you have any inquiries either before or after purchase, reach out to us at support@traditionmodern.com. We are happy to assist you at any time!
All orders have a 30-day money-back guarantee.