---
Get rid of the mess! 
Do you want a small handheld vacuum cleaner that cleans hard-to-reach areas and is lightweight? Do you want a mop that can clean both hardwood floors and carpets? If so, look no further because this Vehicle Vacuum is perfect for cleaning any floor and Vehicle.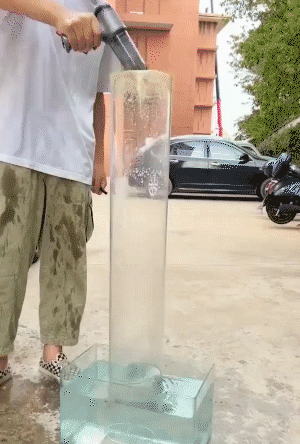 Feature 
1. 
Powerful and Lightweight Operation - Compact design, lightweight and portable, but powerful suction and blowing dust buster. Output power 120W super power motor produces high suction up to 6000/9000pa, Wet/Dry Vacuum, lightweight-only 400g.
2.
Upgrade & Thick Washable Filter - Remove the filter from the cordless handheld vacuum's dust cup, wash it with water, and then dry it again. It's okay to soak and wash the filter.
3.
Cordless rechargeable - It can provide you with about 31 minutes of continuous use, which is sufficient to handle the majority of the areas of your home, office, or car. It has built-in 2000Amh batteries, a motor that can spin at a speed of 38000RPM, fast charging technology, and a 3h Quick fully Charge (overcharge protection).
4.
For cleaning lights - A cleaning light is a feature of the vacuum. In areas with poor lighting or little space, the trash that needs to be cleaned up can be seen with ease. Easy to keep and carry thanks to its portability and small size.
Click on "ADD TO CART" NOW While it's still in stock! Offer available while supplies last.



Package includes:

1 Vehicle Vacuum(color of your choice)



Customer support:


If you have any inquiries either before or after purchase, reach out to us at support@traditionmodern.com. We are happy to assist you at any time!
All orders have a 30-day money-back guarantee.