---
Turn your car into something extraordinary!!
Looking for a way to modernize your car's look? Wish you had a unique way to do this, that is not what the rest of the crowd is already doing? VIP Hood Lights illuminate your car's hood and give it a cool, high-tech, and modern look.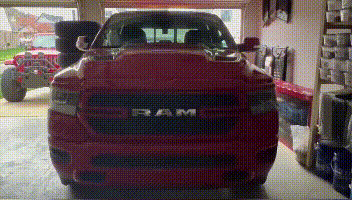 Feature
Improved Visibility: LED light strips on the hood of a car can provide additional lighting that can improve visibility while driving, especially in low-light conditions.
Customizable Style: LED light strips can be customized to match the color and style of a car, giving it a unique and personal look.
Energy Efficiency: LEDs use less energy than traditional incandescent bulbs, which can help to save on fuel costs.
Durable and Waterproof: LED lights are more durable and have a longer lifespan than traditional bulbs, which means less frequent replacement is needed.
Click on

"ADD TO CART"

NOW

While it's still in stock!

Offer available while supplies last.



Package includes:

1 x VIP Hood Lights (color of your choice)



Customer support:


If you have any inquiries either before or after purchase, reach out to us at support@traditionmodern.com. We are happy to assist you at any time!
All orders have a 30-day money-back guarantee.
VIP Hood Lighty
Installed them on a Jeep Wrangler with LED halo headlights and it's a great look. Wired to the daytime running lights. I've received a lot of positive feedback.
Hood lights
I installed the hood lights on a2021 Silverado,
Very satisfied with the appearance, looks awesome.
Got it! Everything is fine!! Thank you very much!!!
Very good lighting I arrive sooner than expected