---
Transform Your Home into a Relaxing Oasis!
Are you ready to turn your home into a sanctuary of relaxation and rejuvenation? Looking for a way to transform your home or office into a calming and rejuvenating space?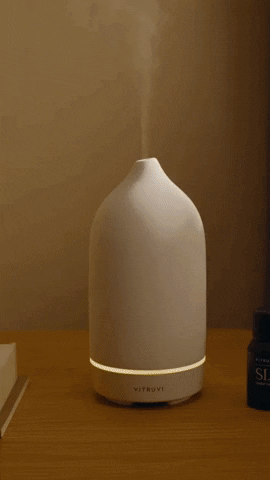 Benefits
1. Relaxation
Virtu Diffuser can be used with essential oils to create a relaxing and calming atmosphere in your home or office.
2. Mood Enhancement
The diffuser can emit soft, colorful lights that can help enhance your mood and make you feel more relaxed and comfortable.
3. Humidification
Can add moisture to the air, which is particularly useful in dry environments, making it easier to breathe.
4. Improved Sleep
Using a diffuser with essential oils like lavender can help you sleep better and more soundly, leading to more refreshed and rejuvenated mornings.
Feature
Capacity: 120ml
Liner material: PP
Fragrance: floral, mixed, fruity
Material: essential oil
Click on

"ADD TO CART"

NOW

While it's still in stock!

Offer available while supplies last.Package includes:1 Virtu DiffuserCustomer support:
If you have any inquiries either before or after purchase, reach out to us at support@traditionmodern.com. We are happy to assist you at any time!
All orders have a 30-day money-back guarantee.
Small aroma diffuser. Works properly (like a regular humidifier). With oils has not yet been tested.
Easy to use
Small humidifier, looks good. The head is not very large, the delivery is fast, the backlight changes colors
Although I thought it was more opaque the material… works super well, it's quiet also🧡